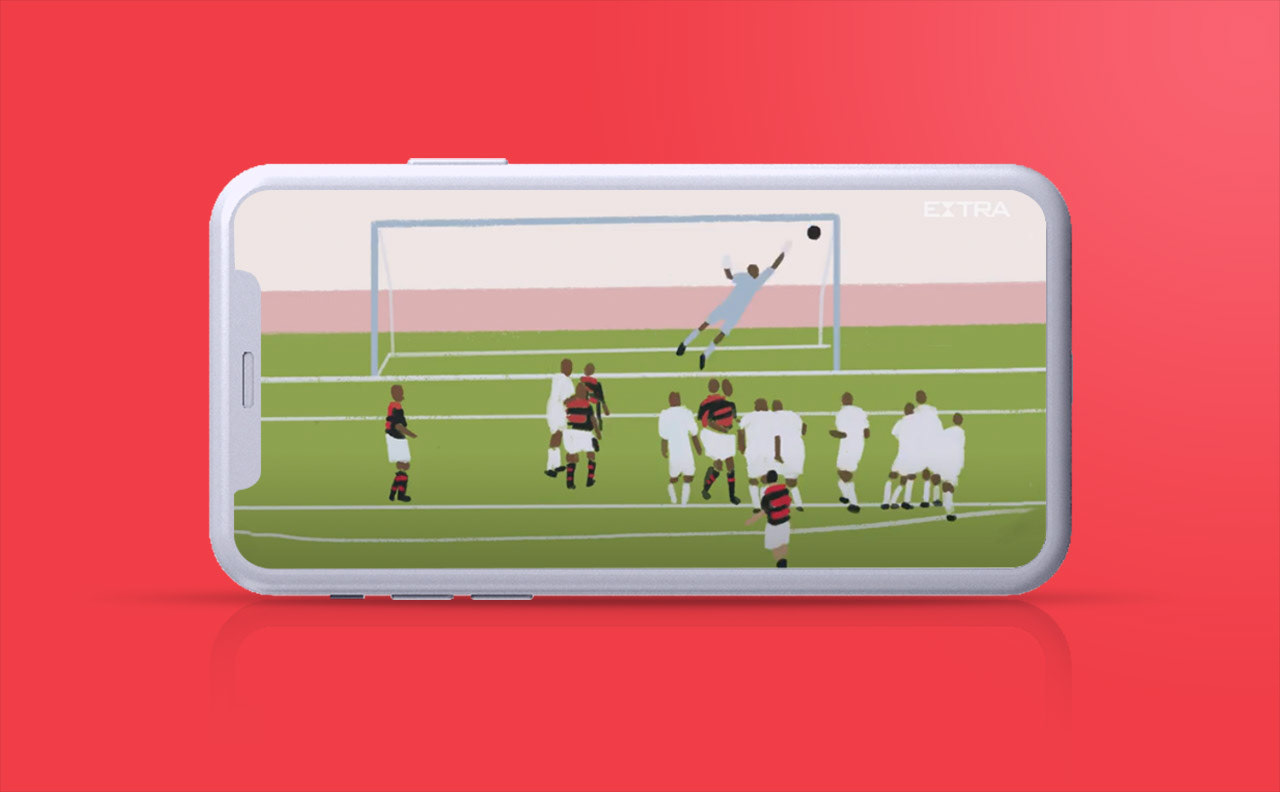 Animação 20 anos do gol do Pet pelo flamengo
Petkovic marcou em 2001 um gol histórico pelo Flamengo. O gol deu o tri campeonato ao mengão sobre o Vasco. 2021 o Jornal Extra quis comemorar esse gol com um material especial. Decidi fazer uma animação frame a frame. Foram 307 ilustrações para concluir o vídeo completo. Foi um tipo de animação que eu nunca tinha feito mas curti demais o resultado final.
A cereja do bolo ficou por conta da narração do Magno Navarro.
In 2001 Petkovic scored a historic goal for Flamengo. The goal gave the tri-championship to the mengão over Vasco. 2021 Jornal Extra wanted to celebrate this goal with special material. I decided to make a frame-by-frame animation. There were 307 illustrations to complete the full video. It was a kind of animation that I had never done but I enjoyed the final result a lot.The narration is by Magno Navarro.